Thank you for your continuous support of KYOTOGRAPHIE.
KYOTOGRAPHIE has successfully held seven editions thanks to the support and cooperation of many individuals and companies, but for the 2020 edition we are facing a huge challenge due to the impact of COVID-19.
We were forced to postpone the festival from spring 2020 to autumn 2020, redesigning and relocating some of our exhibitions, changing events and expectations, as well as creating new sanitary measures to protect our audience and staff. In addition, some of our partners had no choice but to cancel or reduce the planned sponsorship because their businesses have also faced the fallout effects of the global pandemic. As a result we have had to channel and focus our resources, and now we seek your support to present KYOTOGRAPHIE 2020.
Thank you in advance for your generosity!
2020 Donor Benefits
Up to ¥300,000 →
¥1,000
¥4,000
¥10,000
¥30,000
¥50,000
¥100,000
¥300,000

Thank you email

Closing report (PDF)

VIP passport(s)

1

2

2

5

5

Your name listed on website

Your name listed on venue panel

Catalogue without signature

Invitation to donor gathering
(Planned in November)

Closing report (Booklet)

Guided group tour (Half Day)

Catalogue with a signature
of an exhibiting artist
PayPal
PayPal
PayPal
PayPal
PayPal
PayPal
PayPal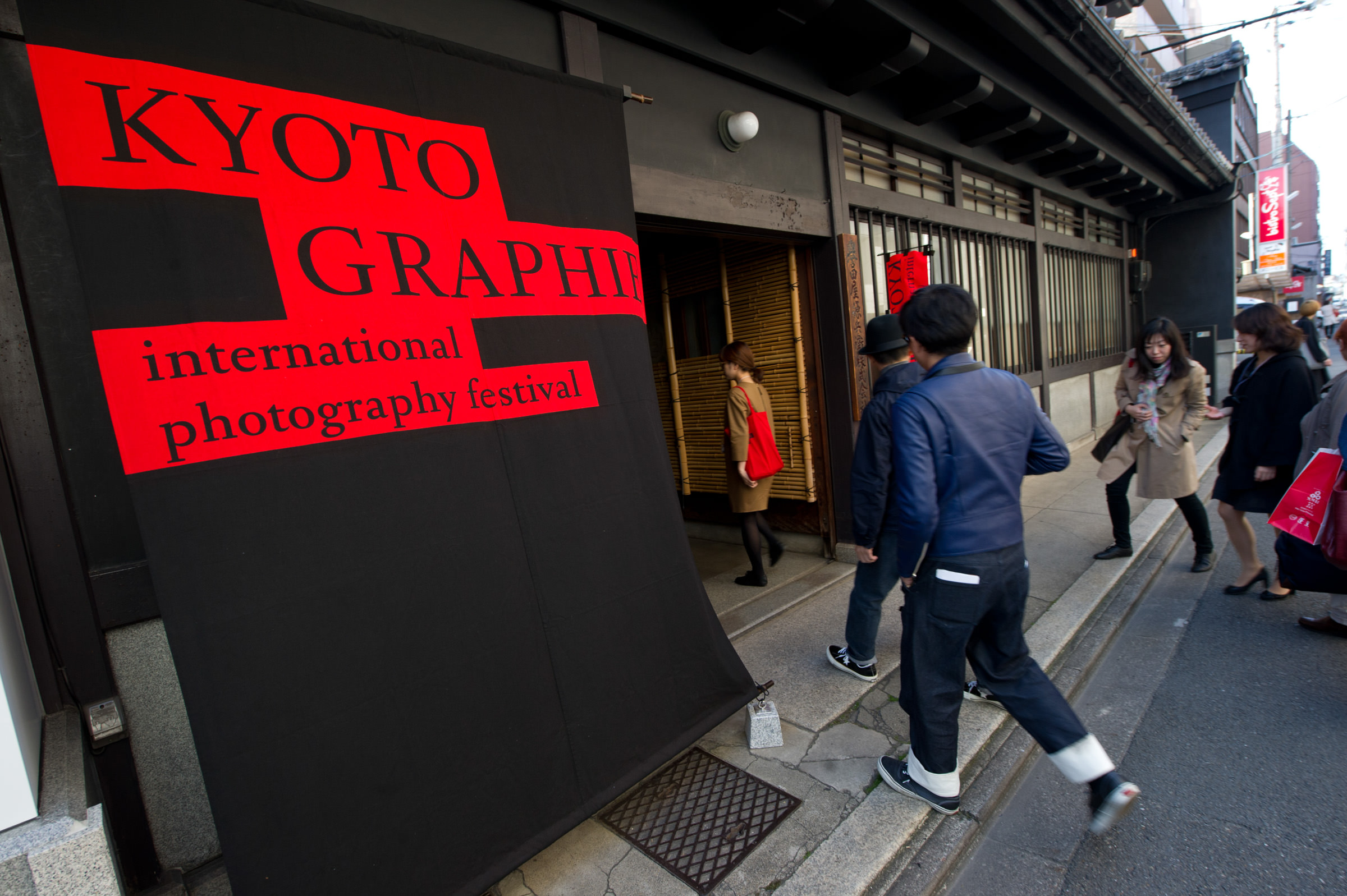 Partner / Sponsor plan

If you are a company and want to support the festival please inquire at partners@kyotographie to receive our partner / sponsor plan.

Warning: file_get_contents(http://www.kyotographie.jp/2020/assets/donator.json): failed to open stream: HTTP request failed! HTTP/1.1 404 Not Found in /home/kgvr/kyotographie.jp/public_html/2020.kyotographie.jp/wp-content/themes/theme_2019/page-donate-en.php on line 37

Warning: Invalid argument supplied for foreach() in /home/kgvr/kyotographie.jp/public_html/2020.kyotographie.jp/wp-content/themes/theme_2019/page-donate-en.php on line 40