Portfolio Review
ポートフォリオレビュー
KYOTOGRAPHIE
International Portfolio Review 2020
Due to the postponement of festival and the uncertainty surrounding COVID-19, the KYOTOGRAPHIE International Portfolio Review 2020 has been cancelled.
In advance thank you for your understanding and please take care of yourself.
We will hold it in next edition and look forwarding your application.
(August 21, 2020)
In 2020, we welcome you to the sixth edition of our International Portfolio Review.
Each spring during KYOTOGRAPHIE, leading figures in the field of photography including curators, gallerists, photo festival directors, publishers, and photographers gather. Professionals in the field of contemporary art are also invited.
KYOTOGRAPHIE respects and appreciates all forms of expression through photography. The diversity of our reviewers and the opportunity they present is one of our many contributions to photographers.
During the fifth edition of the review in 2019, KYOTOGRAPHIE welcomed 36 reviewers from 10 countries, with 96 photographers from 8 countries participating. So far participating photographers have had the chance to exhibit in Europe, Japan (TOKYOGRAPHIE) and China, while others have published photo books in France, and won a world-class photo award. Our portfolio review is all-inclusive, open to all ages, nationalities and career levels. We look forward to your submission!
About the review
Reviews are 20 minutes long with a 10-minute break in between. Every effort will be made during the allocation process to meet your preferences. During the allocation process, the result of screening, your preferences, and your submitted work are all taken into consideration. In principle, we plan to allocate you at least one of the preferred reviewers, for example, if you select 3 reviews you will get one of your preferences if 5 reviews then 2. Also, participants will have reviewers whom KYOTOGRAPHIE recommends. Please understand that the number of sessions varies by reviewers and that we do not guarantee that you will have reviewers of your preference.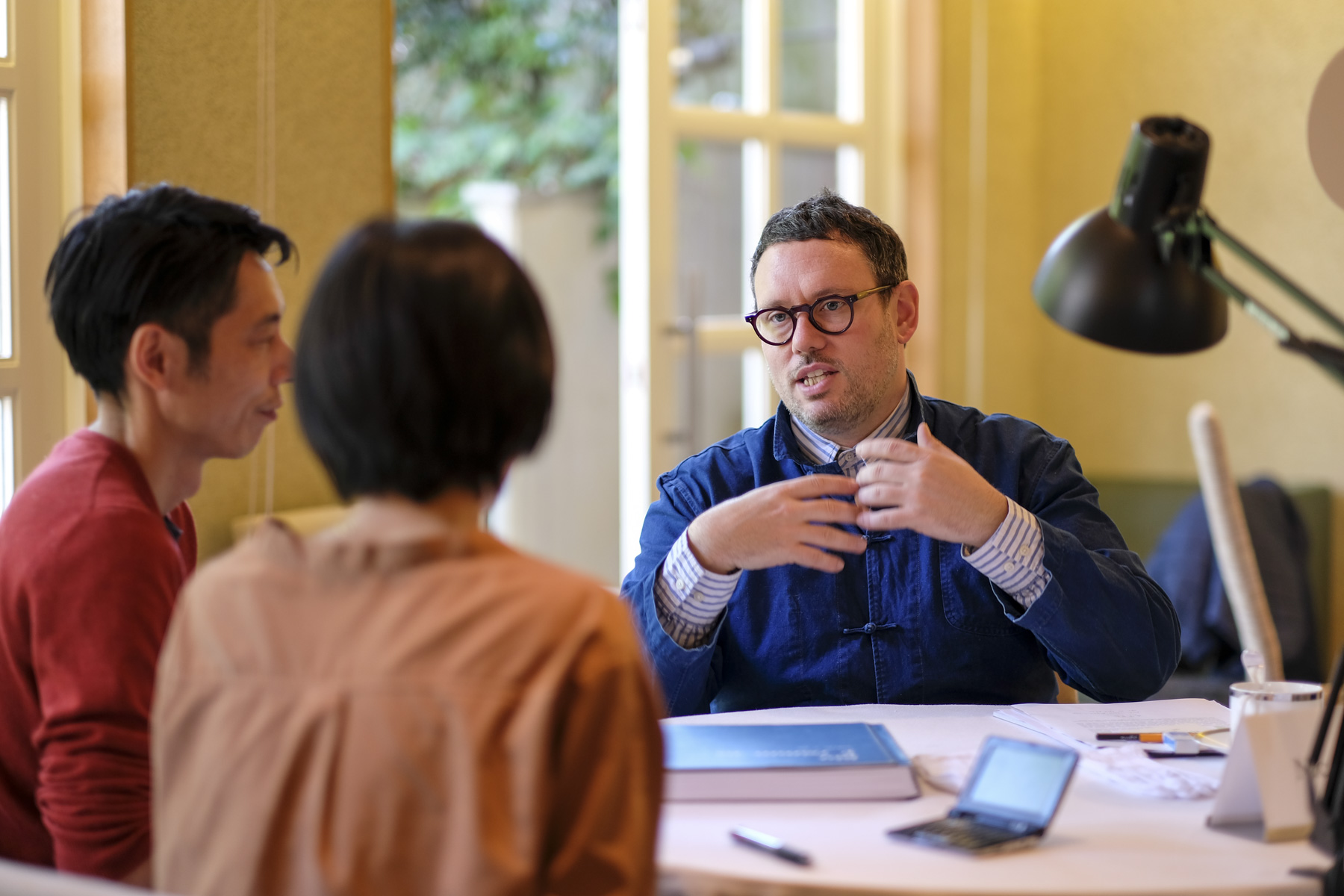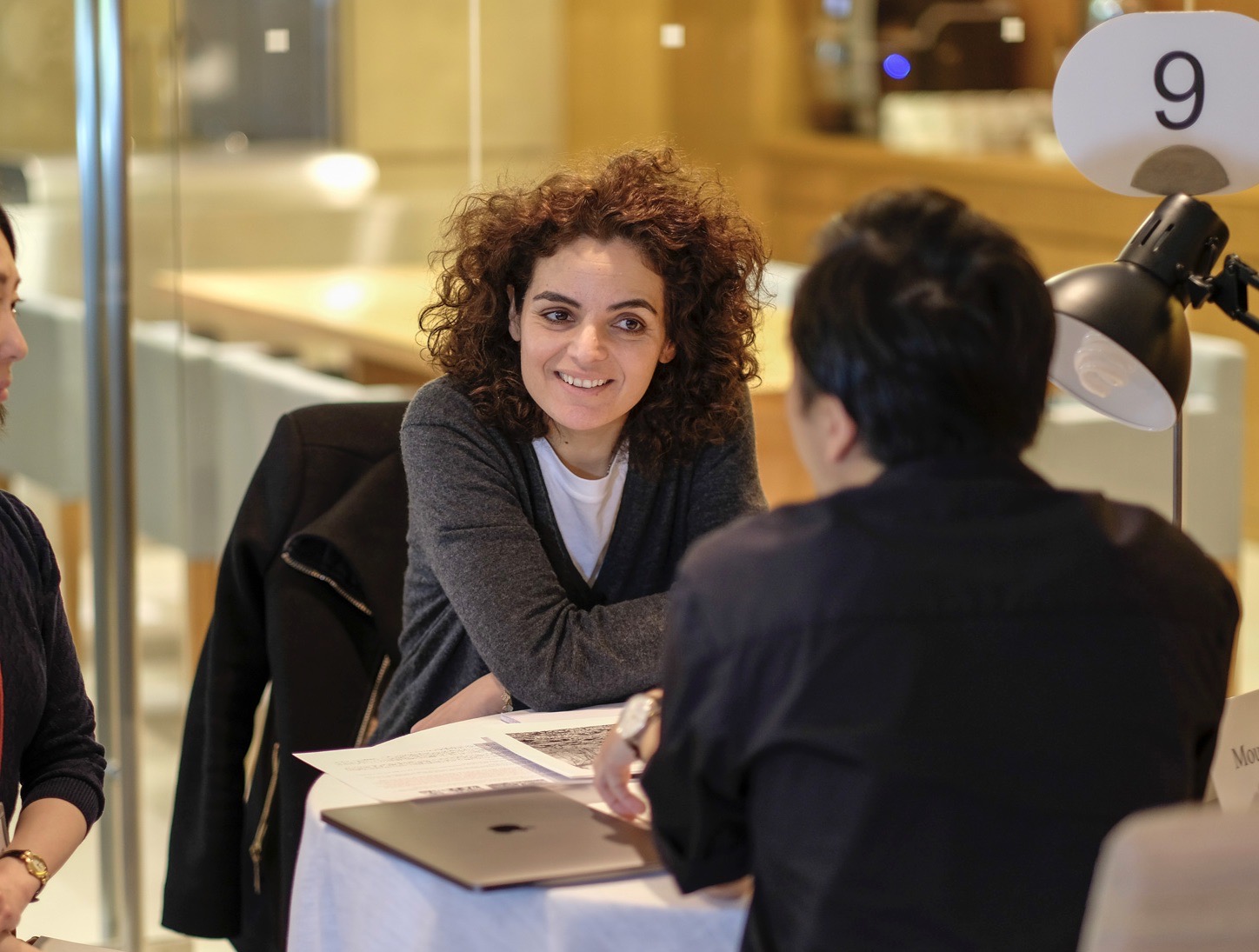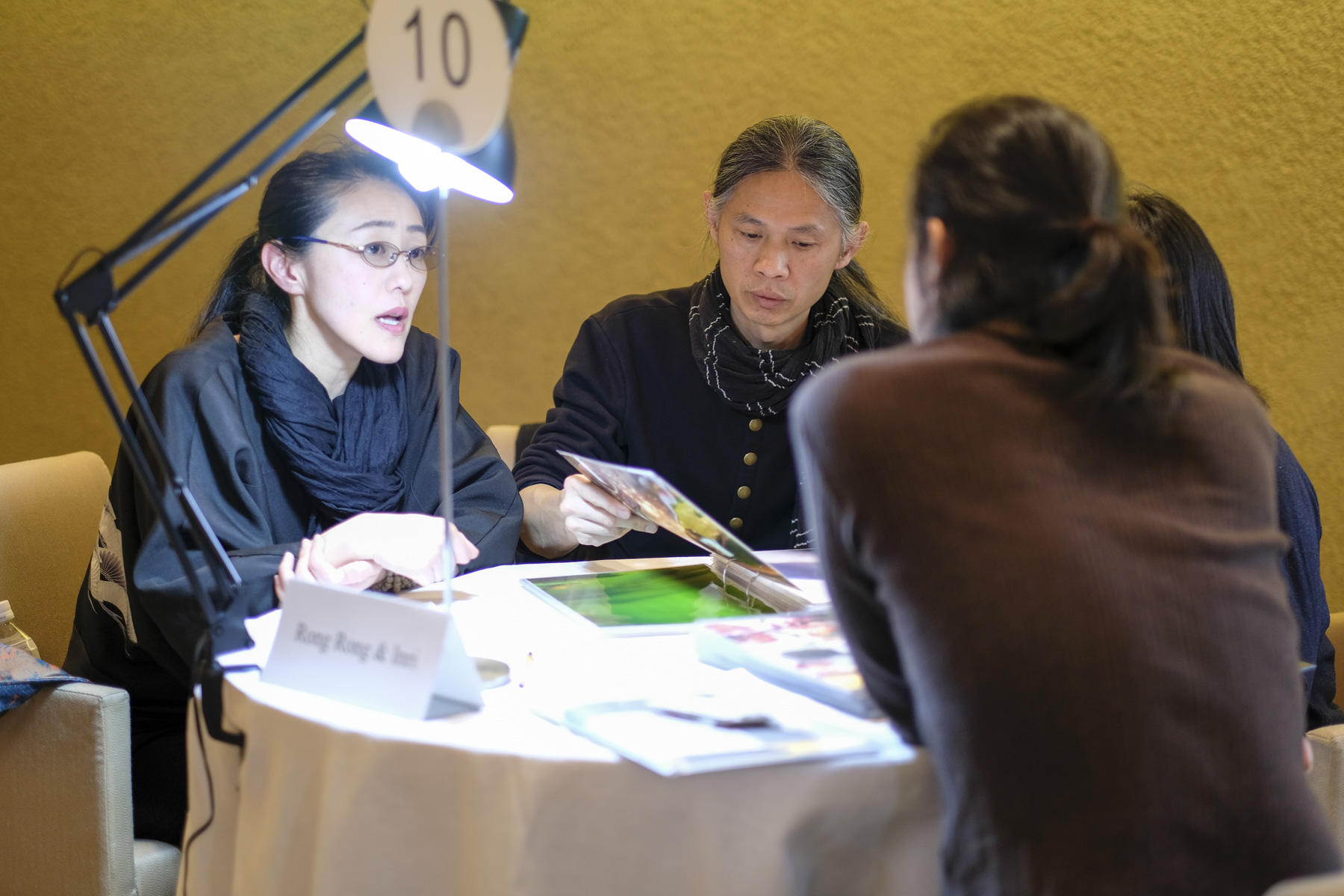 CROSSING – Portfolio Review & KG+ Party
The "CROSSING – Portfolio Review & KG+ Party" at Hyatt Regency Kyoto. It celebrates the final day of the International Portfolio Review 2020 and also the opening day of KG+2020, the satellite event of KYOTOGRAPHIE! At this party, we announce the new 'Portfolio Review Award' and the KG+ Award 2020 from the 10 finalists, as well as the 'Reviewers Pick'.
People from various fields of the industry will gather including photographers, reviewers, KYOTOGRAPHIE artists, KG+ artists, KYOTOGRAPHIE organizers, and so on. This event allows participants to further connect with people in the industry.
Details of Portfolio Review Award 2020 will be announced later.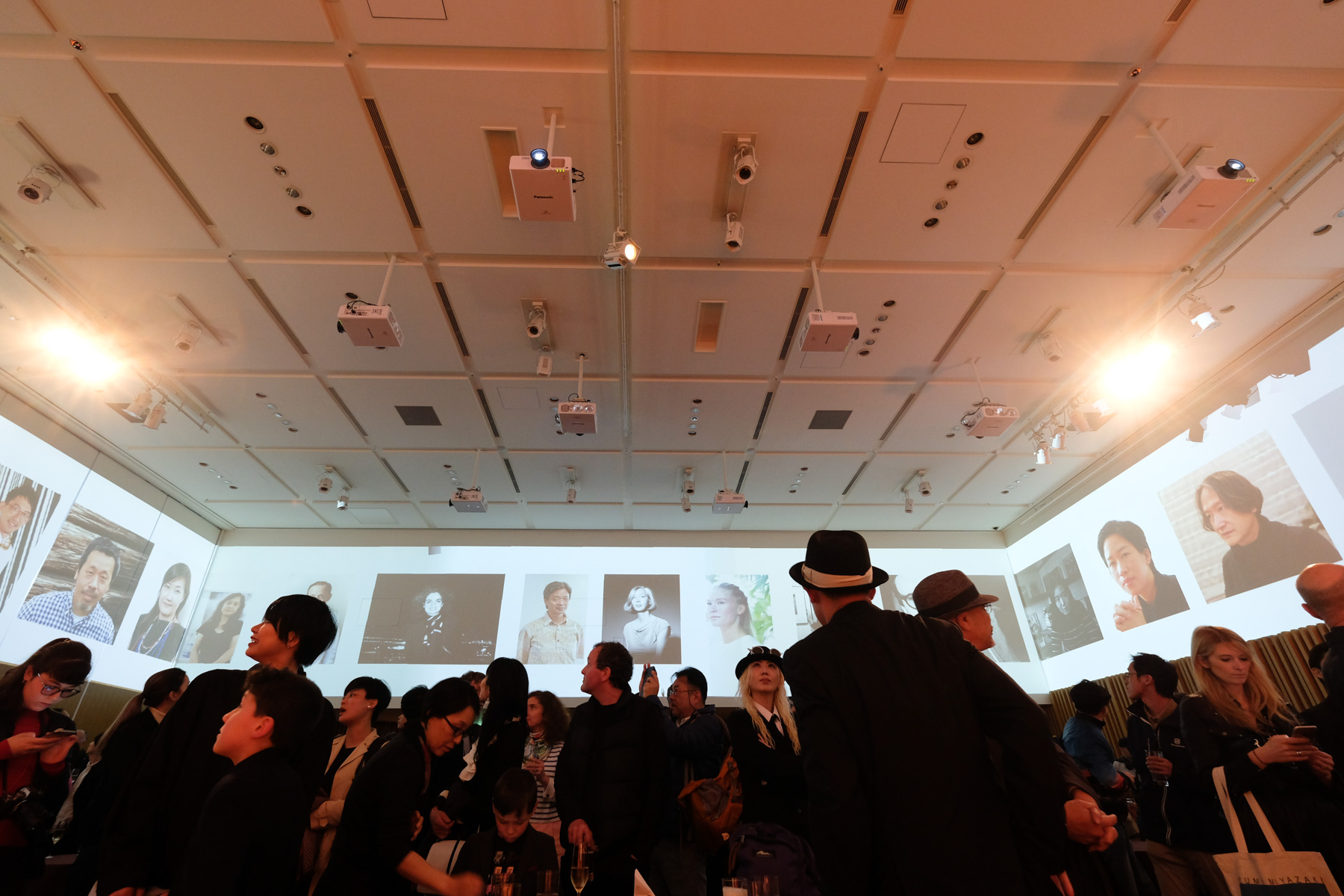 PORTFOLIO WALK
After the final day of the review, we have PORTFOLIO WALK as last year during the CROSSING Party. We provide a designated space for participants to show their portfolio to visitors of the party, such as reviewers, other photographers, KG+ artists, KYOTOGRAPHIE artists & organizers. Around 20 participants will be selected by lot from portfolio review participants who choose to participate in this event.
Fee is not required for a participation.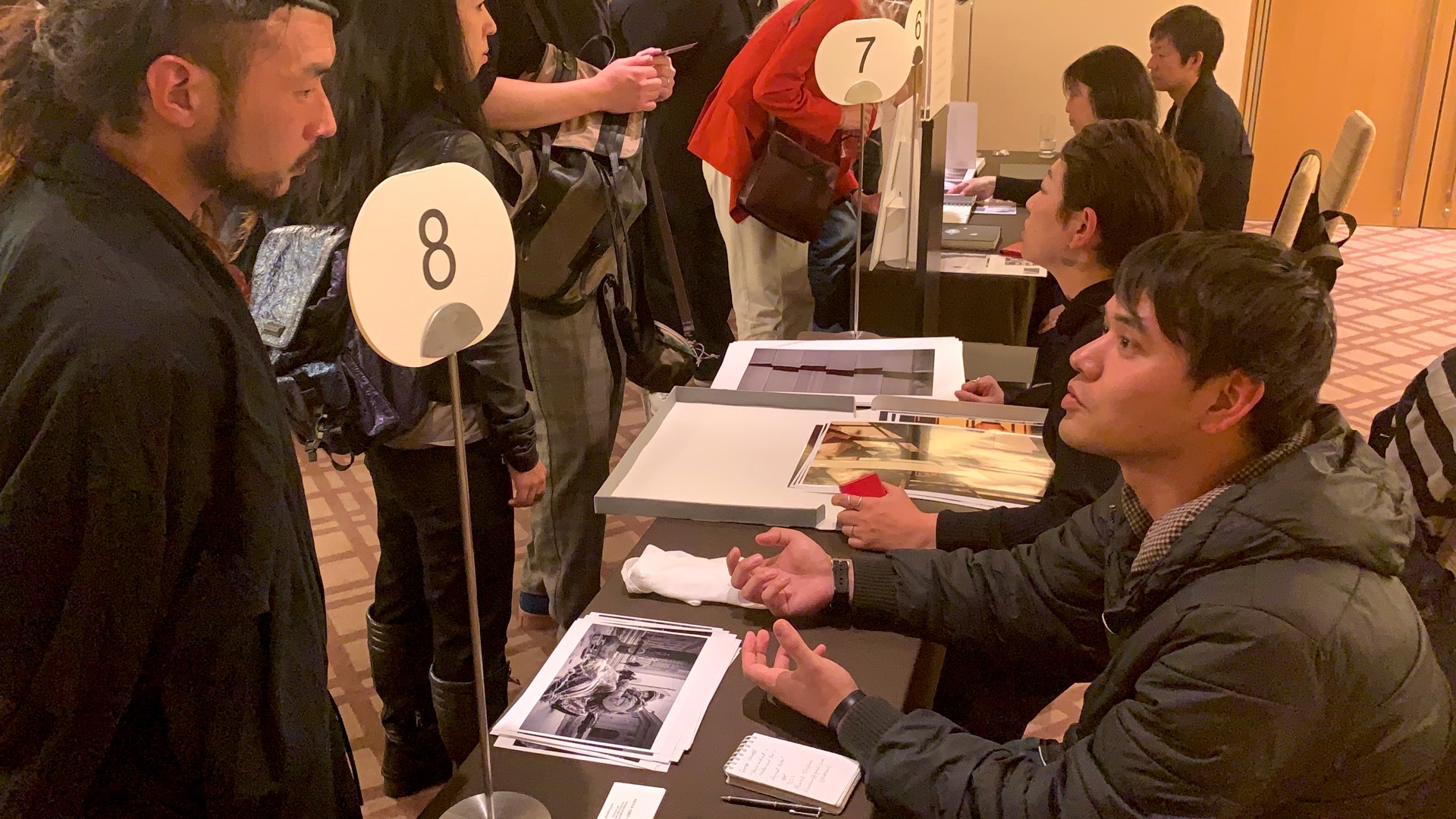 Summary
開催概要
Basic Information

Dates
2020.4.17 Fri. – 19 Sun. | 10:00 – 17:30
Fee
3 reviews: ¥30,000 tax incl. with Passport ticket
5 reviews: ¥40,000 tax incl. with Passport ticket
Student discount 3 reviews: ¥20,000 tax incl. with Passport ticket
Student discount 5 reviews: ¥30,000 tax incl. with Passport ticket


About 20 min for each session.

Venue
Hyatt Regency Kyoto
Application Deadline
Tuesday, March 10th 2020, 11:59PM (Japan Time)



CROSSING – Portfolio Review & KG+ Party

Dates
2018.4.19 Sun. 19:00 – 21:00
(Door Opens at 18:30)
Fee
¥2000(including 2 drinks)
Venue
Hyatt Regency Kyoto
Access

​Hyatt Regency Kyoto
644-2 Sanjusangendo-mawari, Higashiyama-ku, Kyoto, Japan, 605-0941
Tel: +81 75 541 1234

* Please do not call for the venue about event information.