Kids Program
supported by Petit Bateau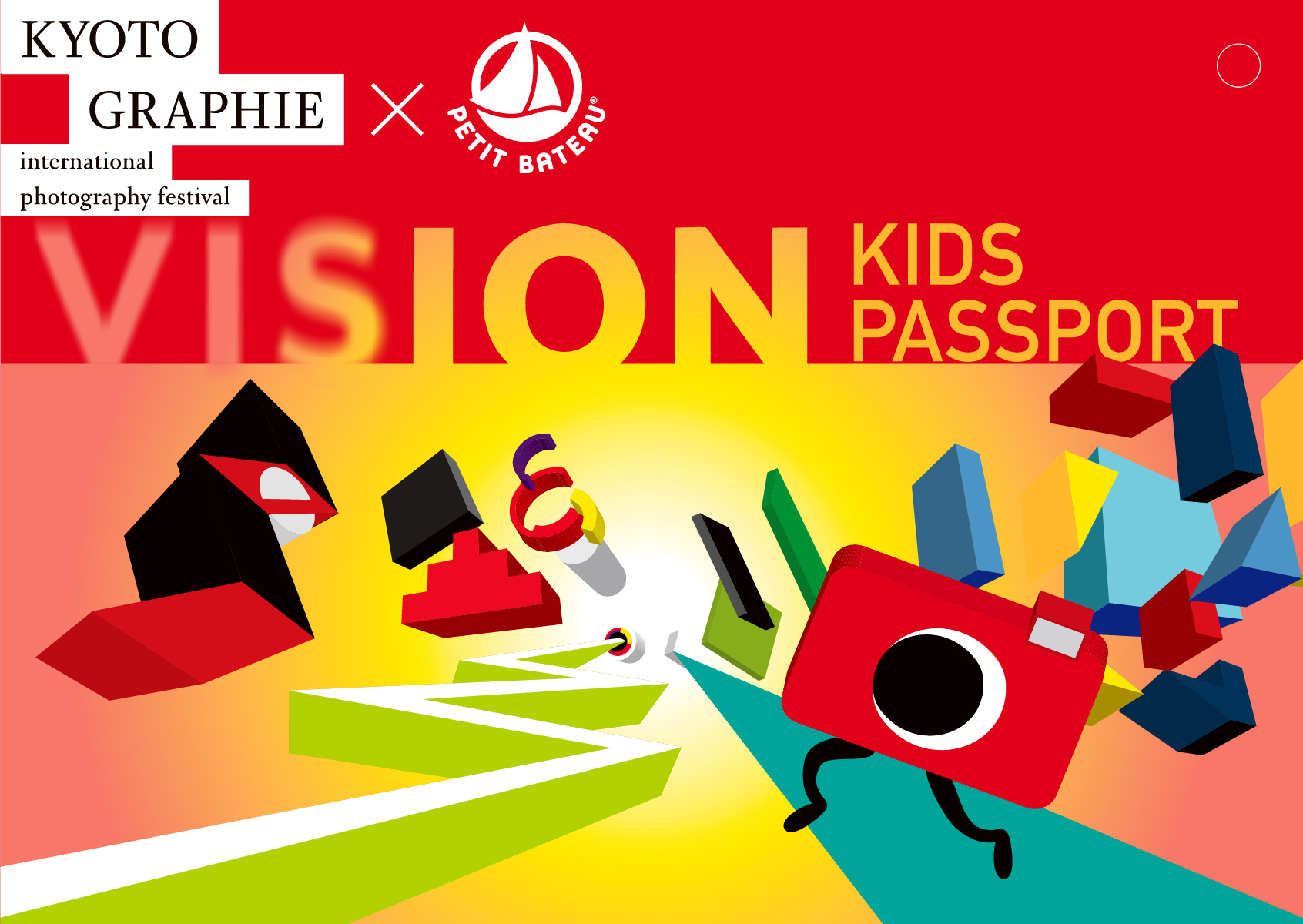 Kids Passport
Pick up a free KYOTOGRAPHIE KIDS Passport at all venues.
This colorful and innovative booklet, gives simple explanation about each exhibition and artists. Providing the tools for easy interaction for our youngest visitors to enjoy their KYOTOGRAPHIE experience.
Kid's Events
A series of talks by exhibiting artists and invited guests are scheduled, in addition to workshops for children. Please check the events page for details.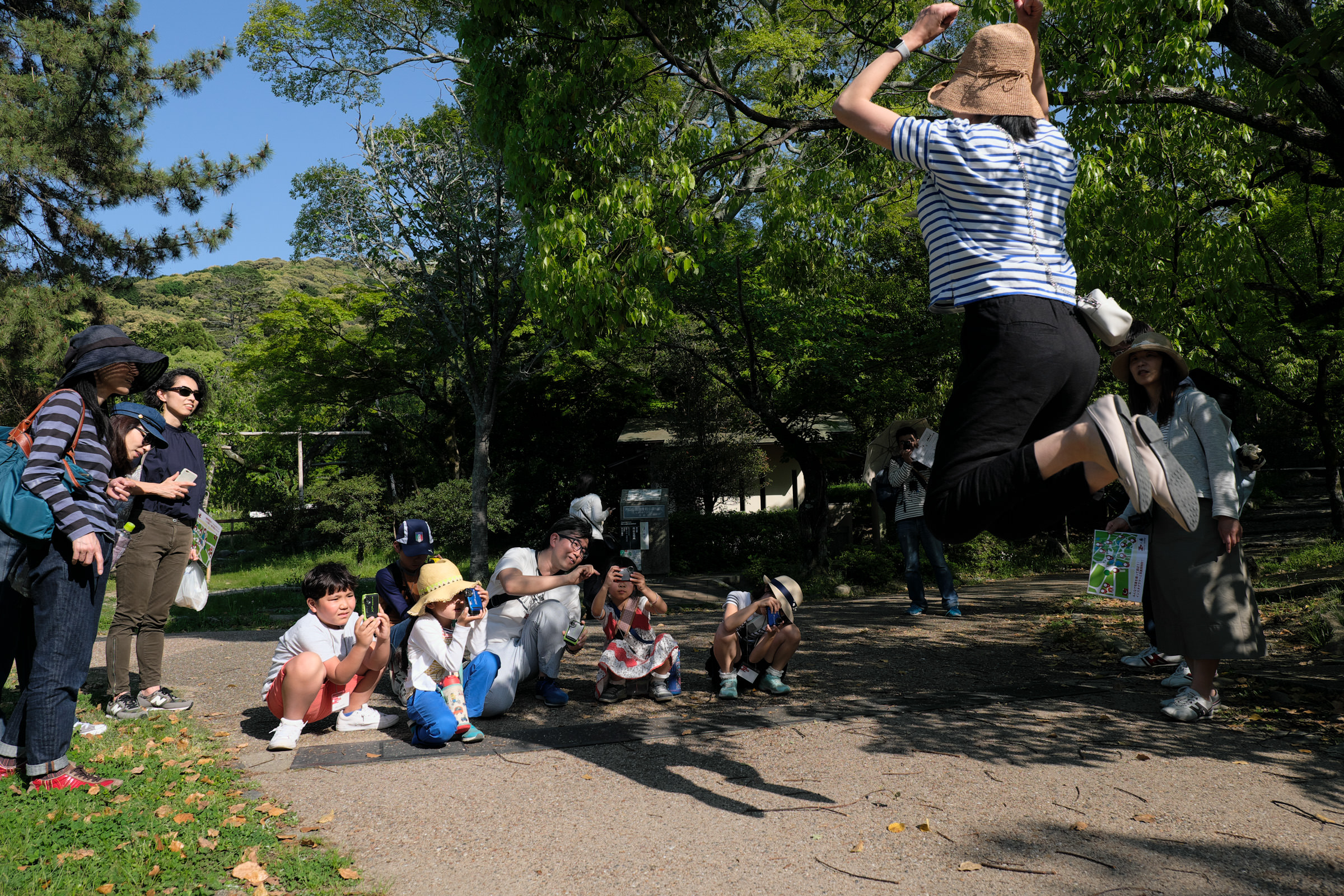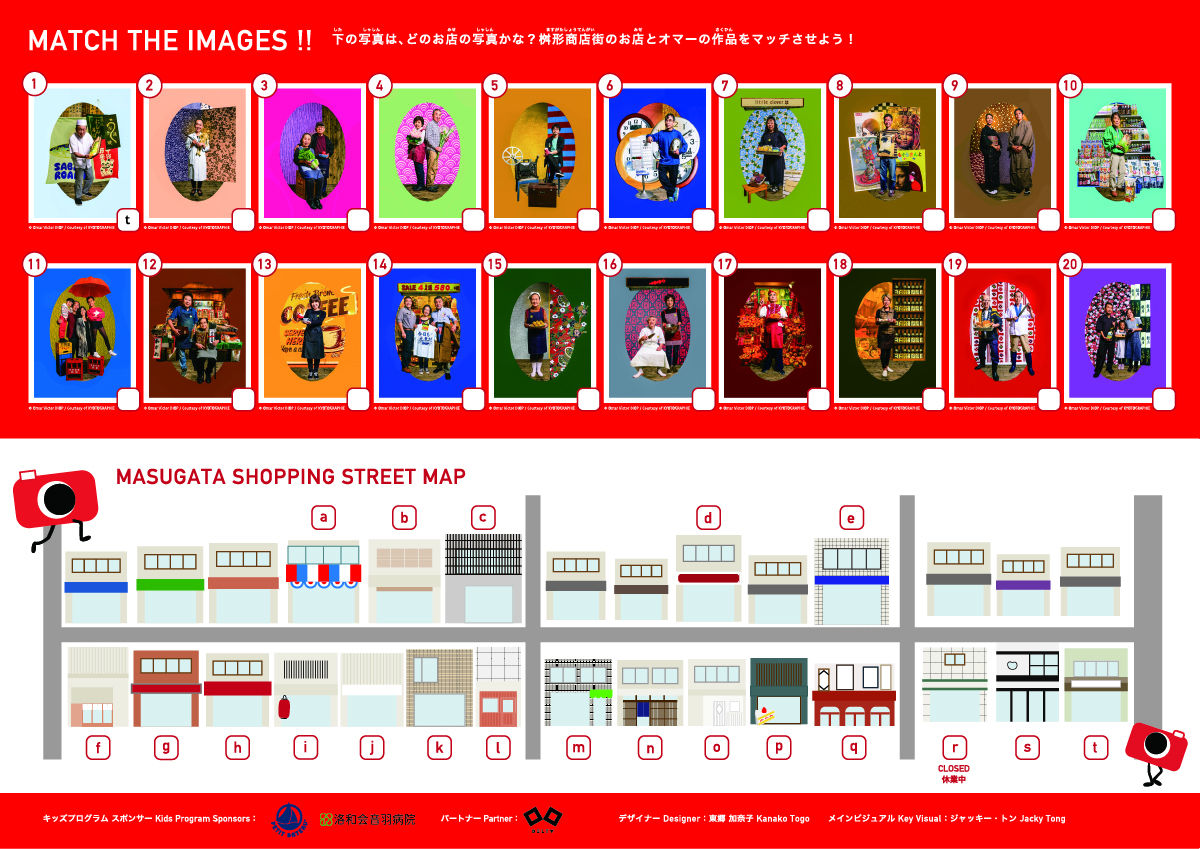 Let's Discover Masugata Shop's with Omar: Matching Game
Venue : Demachi Masugata Shopping Street
Date: 9/19 – 10/18. 11:00 – 20:00
Free
Let's play and discover the people of the shotengai! Using Omar's pictures you'll find out where everybody is!
You can pick up the game at Delta for free. Good luck!
Game card to be picked up at DELTA / KYOTOGRAPHIE Permanent Space or printed from following button.
KYOTOGRAPHIE Kids Channel
KYOTOGRAPHIE キッズチャンネル
Tutorial 1|Let's Create my Own Photobook with Origami.
KYOTOGRAPHIE
School Competition 2020

KYOTOGRAPHIE Kids Competition Exhibition 2020
Venue: Former Junpu Elementary School
609-1 Kakimoto-cho, Shimogyo-ku, Kyoto-shi, Kyoto 600-8357
Date: 9/18 – 10/18. 10:30 – 18:00
Closed Tue., Wed., exept during public holidays.
"VISION" What do We See?
The KYOTOGRAPHIE School Competition 2020 was open to all schools in Kansai, to students from grade 1 to 8. After learning the base of photography using the KYOTOGRAPHIE School tutorial, children were invited to explore their own interpretation of the word «VISION» in a photograph.
We received 342 pictures and selected 39 for the exhibition (1-3 in each class).
This year because of the COVID 19, children everywhere were forced to study from home.
We present in addition to the pictures children took before the Japan 'lockdown' at school, a selection of images taken from home. In addition we have invited alumni students from the Lycée Français International de Kyoto to send us images from France, United States, or Spain.
We want to express our deepest thanks to all the teachers who despite the situation, have continued to teach photography from home, making everything possible for their class to be part of the competition.
KYOTOGRAPHIE is happy to announce the 39 finalists of KYOTOGRAPHIE School Competition 2020
All of the selected pictures are presented in the Kids Exhibition!
The 39 winners will receive an award, their print from the exhibition, as well a gift from Petit Bateau and KYOTOGRAPHIE
The 3 Grand Winners will be announced online Friday, October 16th.
They will receive an award, their print from the exhibition as well as a gift from Kakimoto, Petit Bateau and KYOTOGRAPHIE
Ayase Yamagishi « Pandemic Street »

Doshisha International School – Kyoto, Grade 9
First Prize
Sofia Yadigaroglu

USA, New York, Alumni of Lycée Français International de Kyoto Grade 9
Second Prize
Hajun Noh, « Heaven and Hell »

Osaka International School, Grade 5
3rd Prize exaequo
Oishi Yusei : « The Toilet paper eye »

Kyoto City Takakura Elementary School Grade 5, class 2
3rd Prize exaequo
Photography Lesson Guide
写真レッスンガイド
KYOTOGRAPHIE developed a Photography lesson to guide teachers and support the introduction of photography in the classroom. Please download from the buttons.
Protective measures against the spread of COVID-19
新型コロナウイルス感染予防対策実施について
Measures to prevent the spread of COVID-19 are being taken in accordance with city, prefectural, and national guidelines.
All participants to the workshops are asked to wear a mask, practice thorough hand washing, undergo a temperature check, and maintain social distance upon entry to the festival.
Please refrain from attending if you are experiencing cold-like symptoms such as a fever or are feeling unwell.
We are limiting the capacity of each workshop according to space.
Each participant will be asked to leave their contact details.