Masterclass 2020
マスタークラス
Masterclass with Wing Shya "Wink"
Masterclass with Wing Shya "Wink"
ウィン・シャ マスタークラス "ウィンク"
Monday 21st September 13:00 - 16:00, Tuesday 22nd September 13:00 - 16:00
Online Masterclass
KYOTOGRAPHIE invites photographers in Japan for an online masterclass "WINK", with the acclaimed photographer Wing Shya. This masterclass provides an opportunity to dive into the thought process of the photographer and how his images are created. Participants will learn how to develop concepts, prepare for them in extensive research, execute editing, and then, de- and re-construct, or in Wing's words, "break the rules", of initial concepts through the entire creation.

Participants will come to the masterclass with a word or a phrase that represents their concepts. As well as getting inspiration from your own copy of Wing Shya's photobook "distraction / attraction", we encourage an online image search to obtain supporting visual materials related to your concept. The method is relevant today, where a plethora of algorithms are present in our major search engines (Google, Safari, Bing, Firefox, Yahoo, Explorer, etc.) these sequences influence the online experience. We think we have autonomy, but we are consciously directed to everything we see online.

In working with Wing in an online format, we will utilize technology, adapting to our new reality, creating a special online space where we can connect and communicate while developing our practice. Using the chat box enables us to exchange JPGs, screen-grabs and screen sharing allows real time sharing during the editing process, this dynamic situation provides quick feedback, quick editing with influence from your home. Using this paired with Wing's active interaction creates a dynamic space for exploration.
Applications finalize with payment confirmation.

Details will be sent to those selected and confirmed to participate.

Due to the necessity of the interpreter in the online format, participants have to be proficient in
either/both Cantonese or/and Japanese. Also, participants need to reside in Japan with a physical
mailing address in order to receive Wing's photobook "distraction / attraction" (included in the ¥15,000 fee) in advance. Application deadline is Sept. 10th, estimating a week to 10 days for the books to be delivered.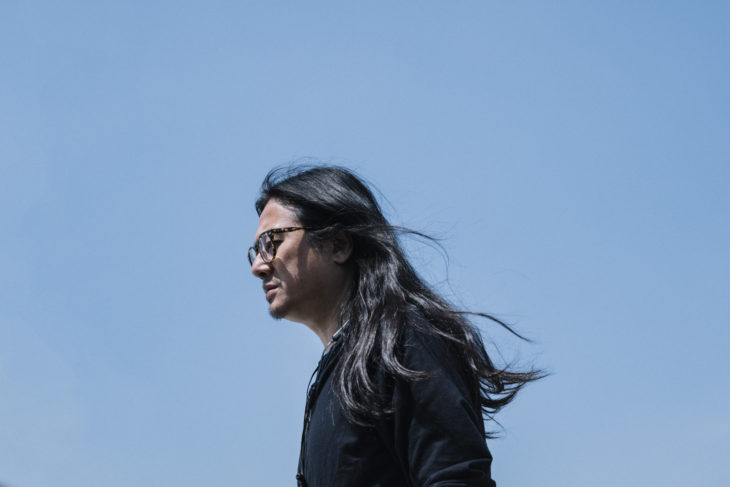 Wing Shya

Born 1964 in Hong Kong, Shya returned to Hong Kong following fine art studies at Emily Carr Institute in Canada to found the design studio Shya-la-la Workshop. Appointed exclusive photographer and graphic designer for Wong Kar-Wai's Happy Together in 1997, he then continued his collaboration with Wong on In the Mood for Love, Eros and 2046. Now a director in his own right, Shya began making music videos for artists Karen Mok, Jacky Cheung and Vanessa Mae. In spring 2010, Shya debuted his film Hot Summer Days and the sequel Love in Space in autumn 2011. In 2006, he also had a solo show at the Mori Arts Center Gallery, followed by solo shows in New York, Italy and Hong Kong. Meanwhile, he continues to do photo shoots for fashion magazines i-D and Numèro as well as brand visuals for Louis Vuitton and Maison Margiela.
Summary
開催概要
Dates

Monday 21st September 13:00 – 16:00
Tuesday 22nd September 13:00 – 16:00
Venue

Online Masterclass
Fee

¥15,000 tax incl.
Language

Cantonese with Japanese Translation
Contact
Application

Please fill out the form by clicking the application button.
We will get back to you in a few days