Exhibitions
展示情報
8a
Omar Victor Diop
オマー・ヴィクター・ディオプ
Diaspora
supported by agnès b.
Co-organizer: Kyoto Prefecture
Former Assembly Room, Former Main Building of the Kyoto Prefectural Office
10:00 - 17:00
Closed: 9/28, 10/5, 12

Admission Free
* Admission accepted 30 mins before the venue closes.
* Closed at 12:30 - 15:30 on 19th September due to Kyoto Prefecture lecture (Open: 10:00 - 12:30 / 15:30 - 17:00)
© Omar Victor Diop, Courtesy of Magnin-A Gallery.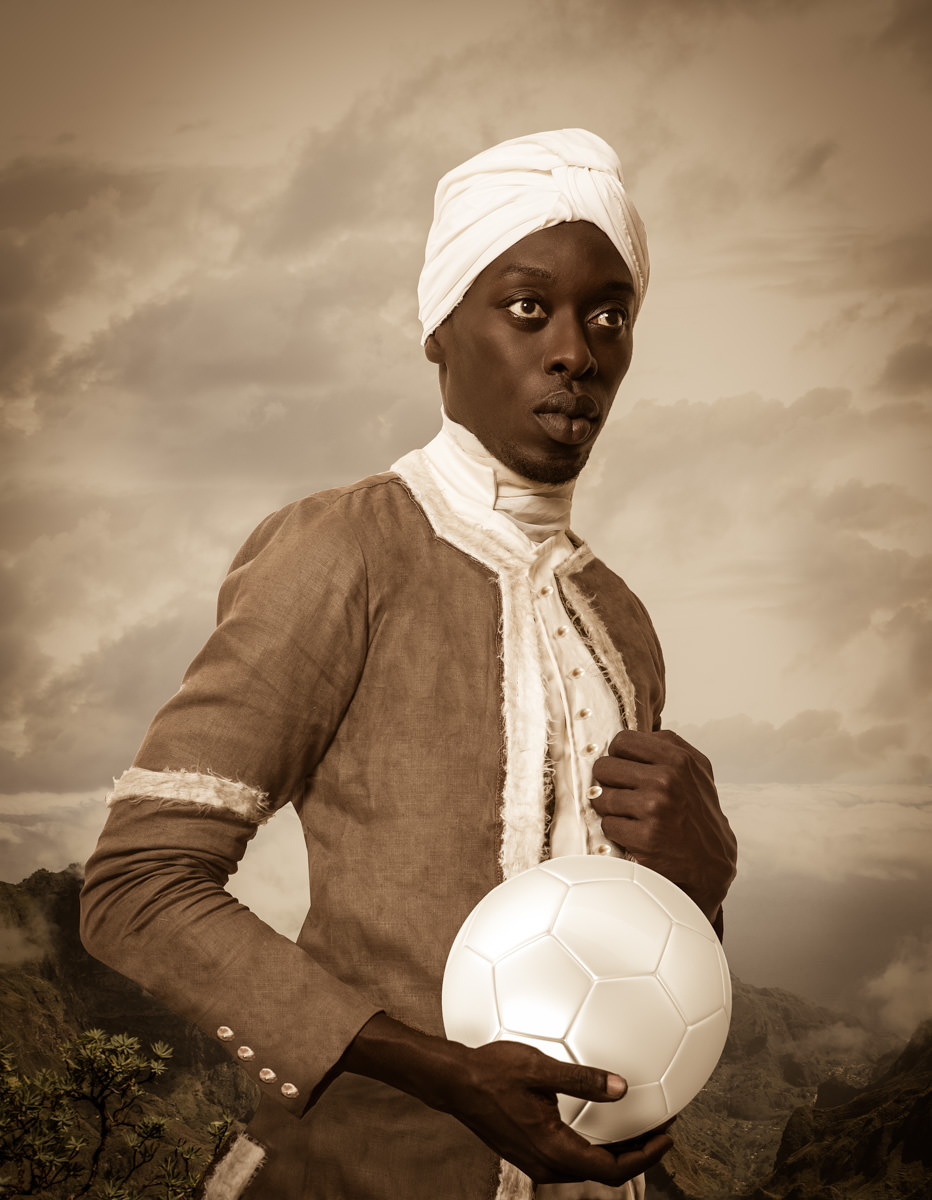 © Omar Victor Diop, Courtesy of Magnin-A Gallery.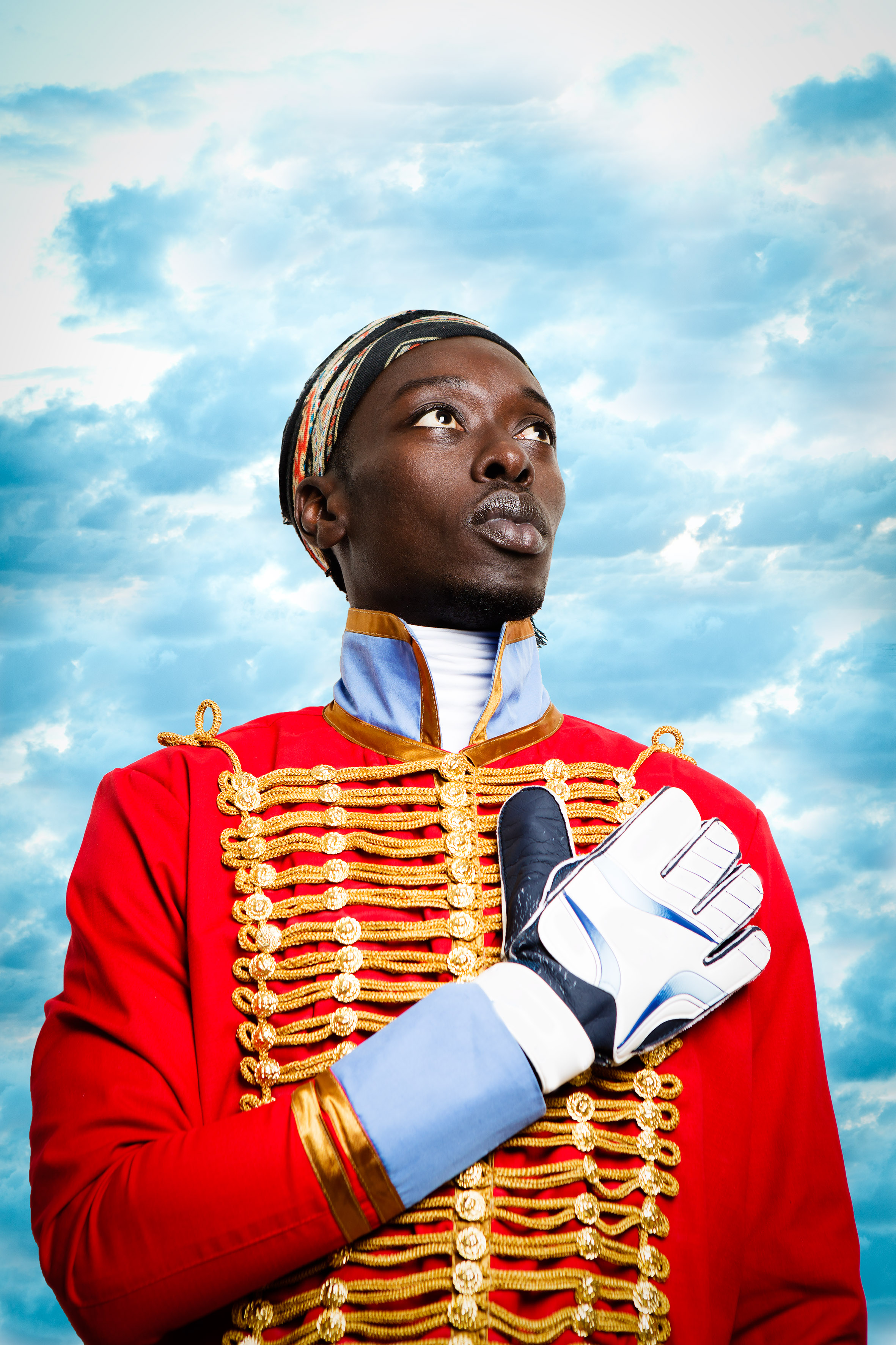 © Omar Victor Diop, Courtesy of Magnin-A Gallery.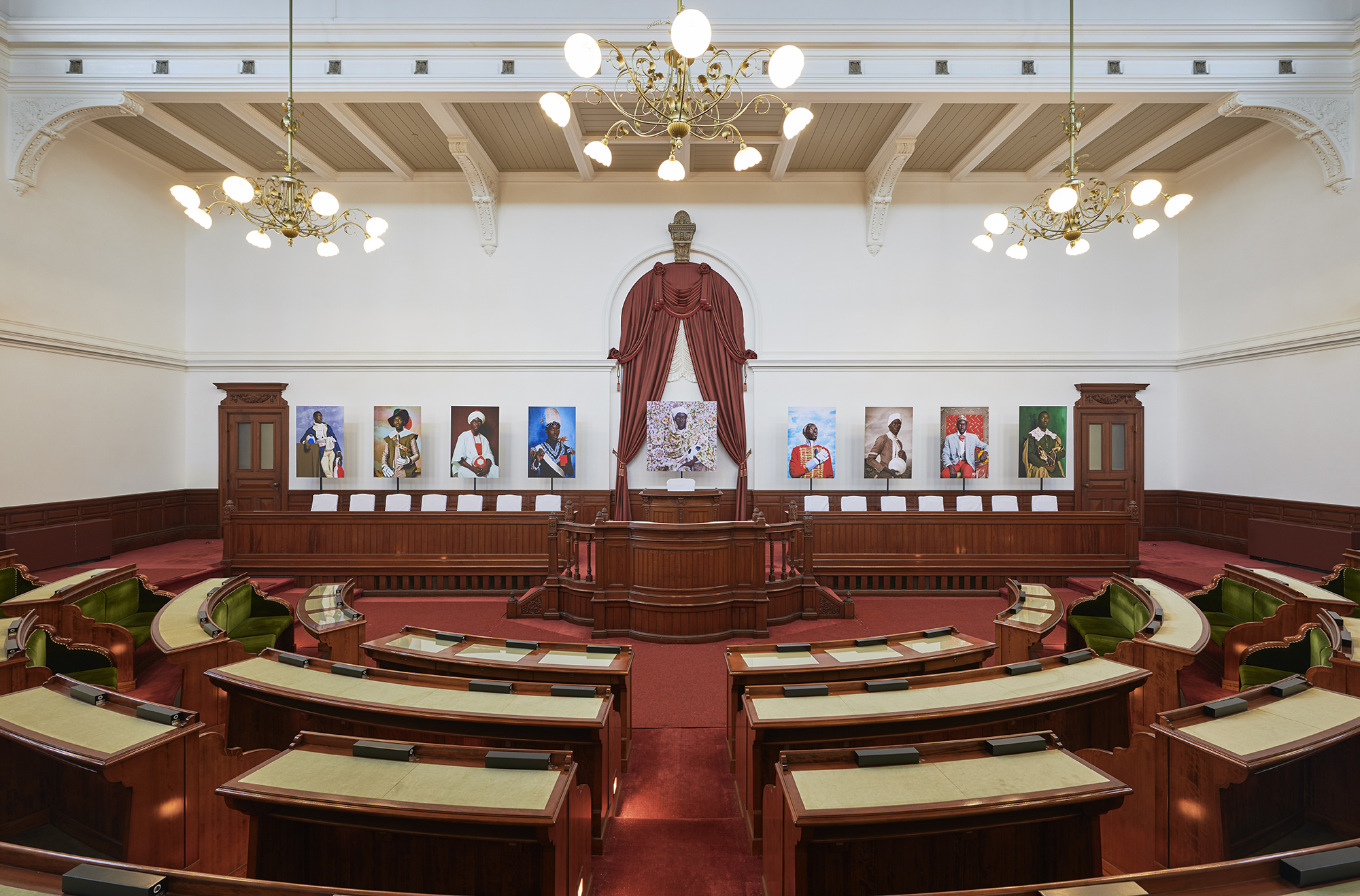 Omar Victor Diop "Diaspora"
Former Assembly Room, Former Main Building of the Kyoto Prefectural Office
©︎ Takeshi Asano-KYOTOGRAPHIE 2020
Senegalese artist Omar Victor Diop spent a month last fall in Kyoto creating portraits of shop owners at Demachi Masugata Shopping Arcade near the Kamogawa confluence. Huge print collages from the portraits and objects from respective owners' shops will be hung in the arcade. Diop will also present the Japan premiere of his "Diaspora" series, made up of self-portraits, in which he recreates important historical figures from the African disapora who at the time gained fame in the West, these reconstructions are merged with African football/soccer players playing in European leagues.
Omar Victor Diop

Omar Victor Diop was born in Dakar in 1980. Since his early days, Diop developed an interest for Photography and Design, essentially as a means to capture the diversity of modern African societies and lifestyles.​ The quick success of his first conceptual project Fashion 2112, le Futur du Beau which was featured at the Pan African Exhibition of the African Biennale of Photography of 2011 in Bamako (Rencontres de Bamako) encouraged him to end his career in Corporate Communications to dedicate his time to photography in 2012. Diop Lives in Dakar, his body of work includes Fine Arts and Fashion Photography as well as Advertising Photography. He enjoys mixing photography with other forms of art, such as costume design, styling, and creative writing. For KYOTOGRAPHIE 2020, Diop will display his large-format portraits of people working at the Demachi Masugata Shopping Arcade, as hanging banners, as well as a Diaspora series, a collection of self-portraits in the guise of prominent African expatriates hosted in a different venue.
Former Assembly Room, Former Main Building of the Kyoto Prefectural Office

Yabunouchi-cho, Nishiiru, Shinmachi, Shimodachiuri-dori, Kamigyo-ku, Kyoto
Subway Karasuma Line "Marutamachi" station. 10 min on foot from Exit 2
Related Exhibitions
関連する展示