Exhibitions
展示情報
13 a
Mikiya Takimoto
瀧本幹也
CHAOS 2020
curated by Naoko Ohta
Myomanji-Temple
9:00―16:30 (Period is extended: 9/19 - 10/18)

Adult ¥500
Junior high and Elementary students ¥350
* Admission accepted 30 mins before the venue closes.
SNOW MOUNTAIN #01 / LAND © 2020 Mikiya Takimoto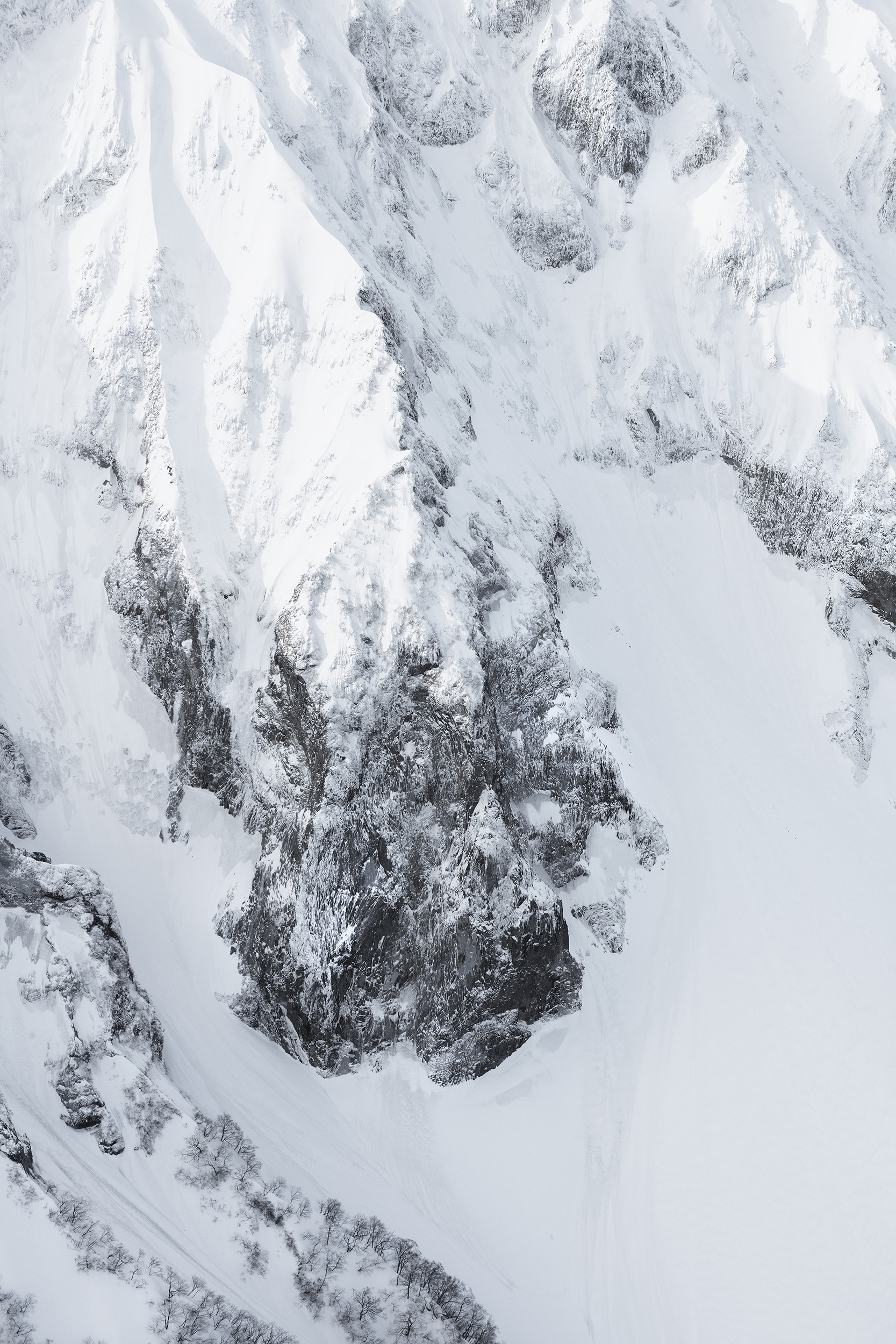 SNOW MOUNTAIN #02 / LAND © 2020 Mikiya Takimoto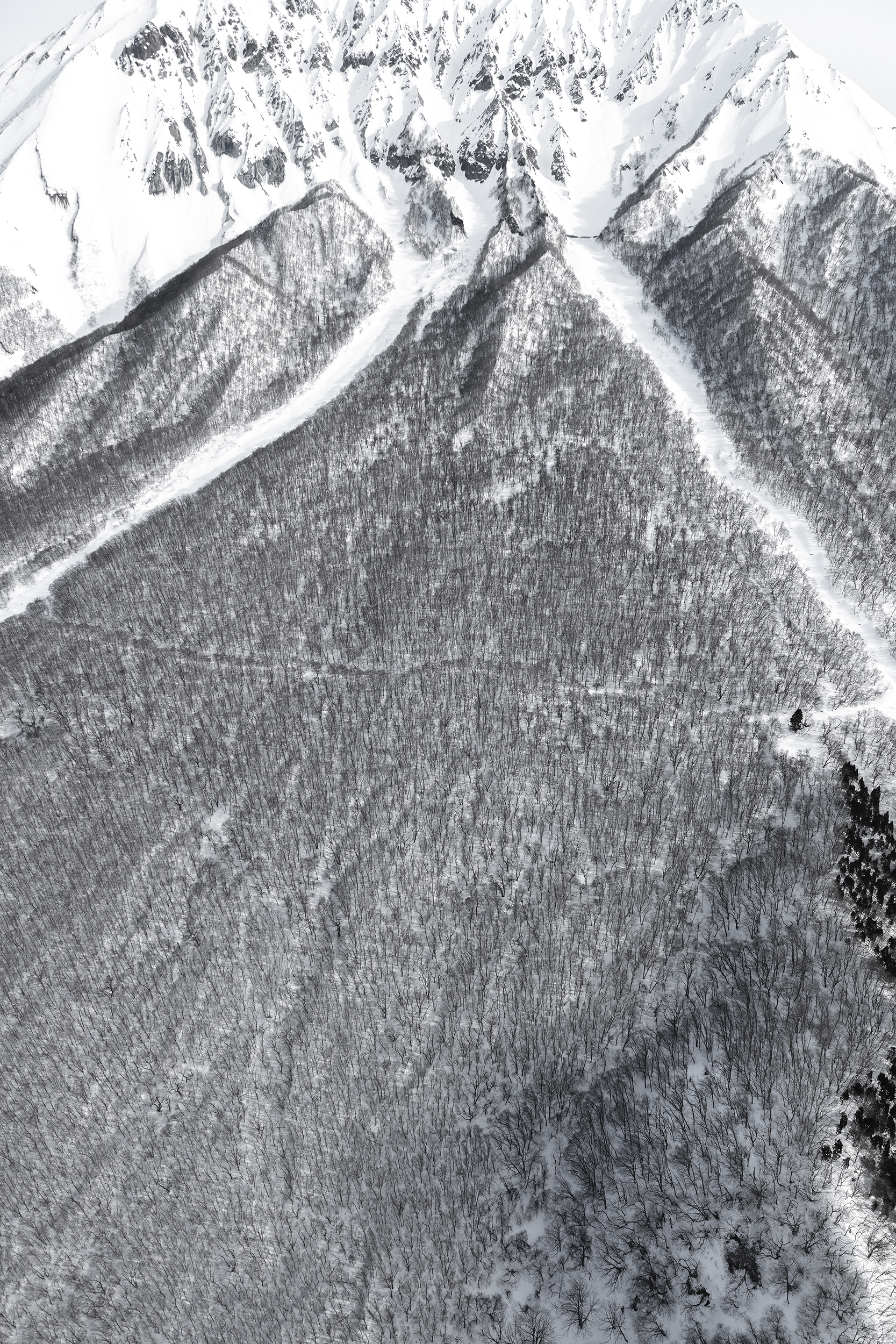 SNOW MOUNTAIN #05 / LAND © 2020 Mikiya Takimoto
Photographer Takimoto Mikiya is active at the forefront of his field, publishing works in various media with a recent focus on film. With "snow" as the theme, "CHAOS 2020" is like an answer song composed in response to the famous "Snow Garden" at Myoman-ji Temple, a place that captures the timeless, unique sense of beauty inherited by Japanese people in their DNA. The photos are taken from a bird's eye view.
During the same exhibition period, Takimoto's masterpiece "LAND SPACE" comprised of primordial Earth, represented by "LAND", contrasted against "SPACE", symbols of the frontiers of civilization. "LAND SPACE 2020" will be displayed at Sfera's exhibition space in Gion, along with several of Takimoto's unpublished works.
Mikiya Takimoto

Born in 1974 in Aichi, Japan. Apprentice of to Tamotsu Fujii in '94. Went independent in '98 and founded the Mikiya Takimoto Photograph Office. Active in a wide variety of fields spanning everything from advertising photography, graphic art and editorial work, personal projects, commercial films, and cinema. All of his work takes the stance that the realm of photography remains unchanged from the past to the present. Recent exhibitions, "FLAME / SURFACE" (CANON GALLERY S, Tokyo 2017), "CHAOS" (Galerie Clémentine de la Féronnière, Paris 2018), "CROSSOVER" (LAFORET MUSEUM, Tokyo 2018), and "Architecture x Photography: A Light Existing Only Here" (Tokyo Photographic Art Museum, Tokyo 2018.) From June 2021, original video work will be screened at "Kuma Kengo" (The National Museum of Modern Art, Tokyo), His work is in the collections of The Metropolitan Museum of Art (New York) and Tokyo Photographic Art Museum (Tokyo). Takimoto began filming movies in '12. Debut film "Like Father, Like Son / Soshite Chichininaru"( directed by Hirokazu Kore-eda ) won the Jury Award at the 66th Cannes Film Festival's Competition Category. Received Best Cinematography Award at the 39th Japan Academy Awards for "Our Little Sister" in '15. "The Third Murder / Sandome no Satsujin" plays In Competition at the 74th Venice International Film Festival.
Myomanji-Temple

91, Hataeda-cho, Iwakura, Sakyo-ku, Kyoto
Eizan Railway "Kino" station. 5 min on foot
Subway Karasuma Line "Kokusai Kaikan" station. 20 min on foot and 5 min by Kyoto Bus 40 / 50 "Hataeda (Myomanji-Temple)"
Related Exhibitions
関連する展示