Public Events
パブリックイベント
Symposium:
Contextualizing Sight: Emerging Approaches
Symposium:
Contextualizing Sight: Emerging Approaches
10/10 Sat. 16:00 - 17:00
Online through the official accounts:
facebook, YouTube, twitter

[JP]

Free
Speakers (in alphabetical order)
Marina Amada (moderator, curator of Marie Liesse program)
Kojiro Hirose (Researcher at National Museum of Ethnology, Osaka)
Takayuki Mitsushima (Artist and founder of Atelier Mitsushima Sawa-Tadori)

Join our expert panel to assess and explore what the 'artistic experience' means for the visually impaired in Japan. What are the existing options available in the museums? Using the KYOTOGRAPHIE exhibition as an example they explore the challenges faced, tools engaged, along with the future of the tactile artistic formats examples of which are in the exhibition.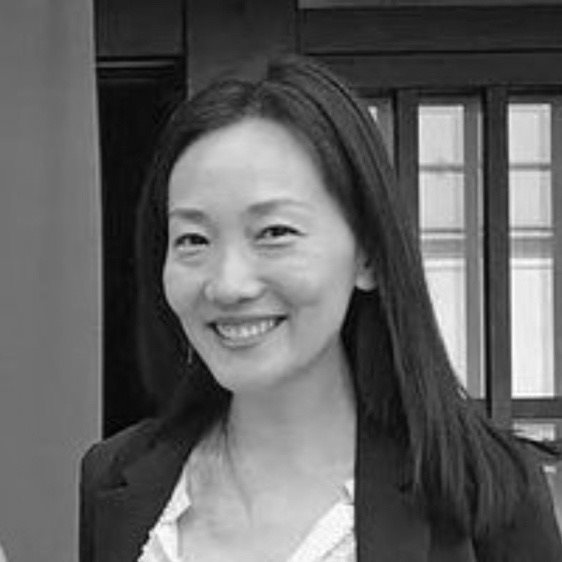 Marina Amada

Specialized in an organized chaos, she is an independent curator and art project producer, active in France, U.S. and Japan. Most recently, she curated "What a Wonderful World" by Weronika Gesicka (2019 KYOTOGRAPHIE), "Seuils de Visibilité by George Brecht, Yona Friedman, Christian Marclay and others" (2016, CNEAI=) and "Paysages de Portraits by Makiko Tanaka" (2018, Marina Amada Art Projects Space Paris) as well as coordinated the production of the "PAN by Taro Izumi" (2017, Palais de Tokyo.) She is on the board of "Artist for a Day," a project which conducted over 30 art workshops with the emerging artists in Tohoku regions of Japan in the after mass of the Great East Japan Earthquake since 2011. She is a contributing writer for the Art Media Agency (AMA.)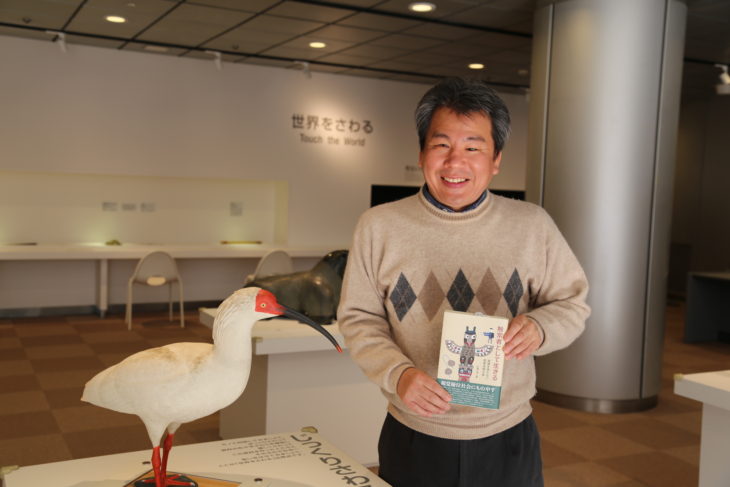 Kojiro Hirose

Born in Tokyo in 1967. Lost his sight at the age of 13. Studied at Tsukuba University School for the Visually Impaired and then at Kyoto University, where he earned his doctorate in 2000. Since 2001, Hirose has worked at the National Museum of Ethnology, where he is currently an Associate Professor in the Department of Globalization and Humanities specialising in history of Japanese religion and tactile culture discourse. From August 2013 to March 2014, he was a visiting scholar at the University of Chicago. He is currently engaged in research on the "Universal Museum" (a museum that anyone can enjoy), and plans and conducts various events around the country with the theme of "touching." His writings include Living as a Touch-Reliant Person (Fukuryusha, 2020), Invitation to Tactile Culture (Sekai Shisosha, 2009), and Religious Folklore of the Disabled (Akashi Shoten 1997), as well as the co-authored Surprising to Touch! (Iwanami Junior Shinsho, 2012).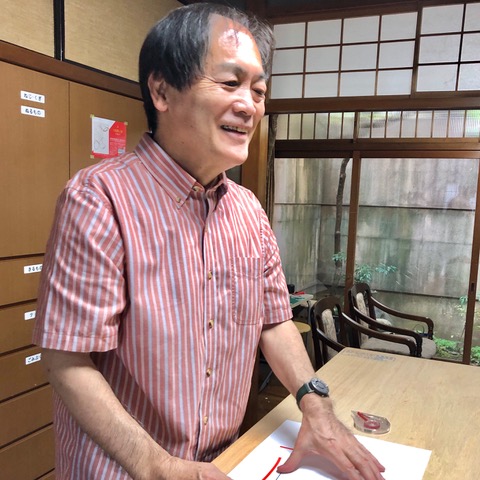 Takayuki Mitsushima

Born in 1954 in Kyoto. He lost vision at age of 10. After graduating from Otani University, Faculty of Letters, Department of Philosophy, opened his clinic for acupuncture. While working as an acupuncturist, he started to work on clay in 1992, and has been making "touchable paintings" using line tape and cutting sheets since 1995. Received Silver award of Art Paralympic Nagano 1998. He explores new types of artistic expression such as Tactile Renga, a collaboration project with other artists, and "tactile collage" works from 2012. In January 2020, he opened an art gallery with his studio, Atelier Mitsushima, where he is broadening his field of activity to practice new approaches for accessibility.
Recommended Events
おすすめのイベント