Public Events
パブリックイベント
Symposium:
Tracing Craftsmanship Through Photography with Ryosuke Toyama, Syun Kojima, Takuya Tsutsumi, moderated by Yusuke Nakanishi KYOTOGRAPHIE Co-Founder.
Symposium:
Tracing Craftsmanship Through Photography with Ryosuke Toyama, Syun Kojima, Takuya Tsutsumi, moderated by Yusuke Nakanishi KYOTOGRAPHIE Co-Founder.
10/4 Sun. 15:00 - 16:00
Online 'LIVE' streaming through the official accounts: facebook, YouTube, twitter

[JP]

Free
Please join Ryosuke Toyama and craftsmen Kojima and Takuya Tsutsumi as they discuss being part of Toyama's project, the transformation of their craft since they were first approached by Toyama over a decade ago, and what it means to them be a craftsman in the 21st Century.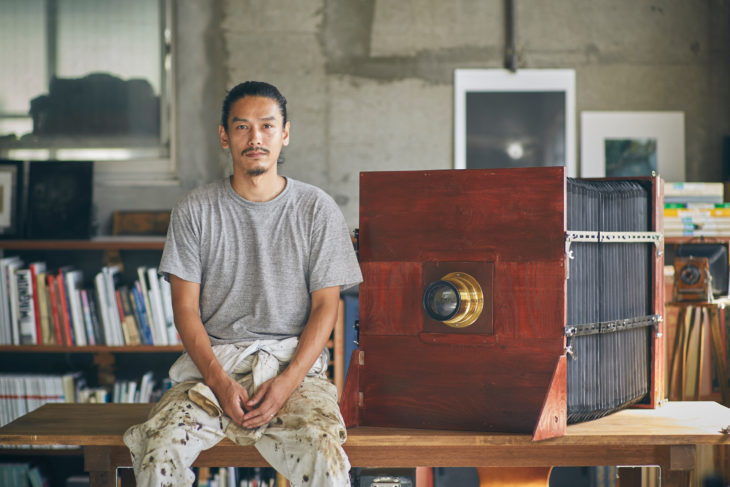 Ryosuke Toyama

Born in 1980 to a family specializing in hand-painted Yuzen dyeing in Tokyo. After graduating from Chuo University, he worked at Taiyo Planning, a video production company, and then at Daikanyama Studio. After leaving Daikanyama Studio, he became involved in NGO work as a freelance assistant, while starting a career in photography at the same time. In 2008, he travelled around the country taking portraits of Japan's next generation of artisans. With a growing interest in his "monozukuri" (the art of making things) roots, Toyama seeks to apply the value of creating things from scratch to his photos and creates his work using techniques that date back to the early days of photography. Currently, Toyama is observing the changes in his own values while living in harmony with nature after leaving Tokyo behind for the mountains of Kyoto.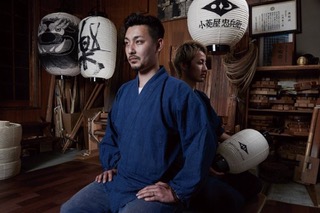 Syun Kojima

After graduating from high school, he started to work at his family business, Kojima Shoten with his brother, where they manufacture Kyoto lanterns. Attracted by the "rustic and tough" lantern manufactured by a method called jibari-shiki (affixing style) he decided to take over the family business. Promoting the charm of the Kyoto lantern through interior lighting and installation works.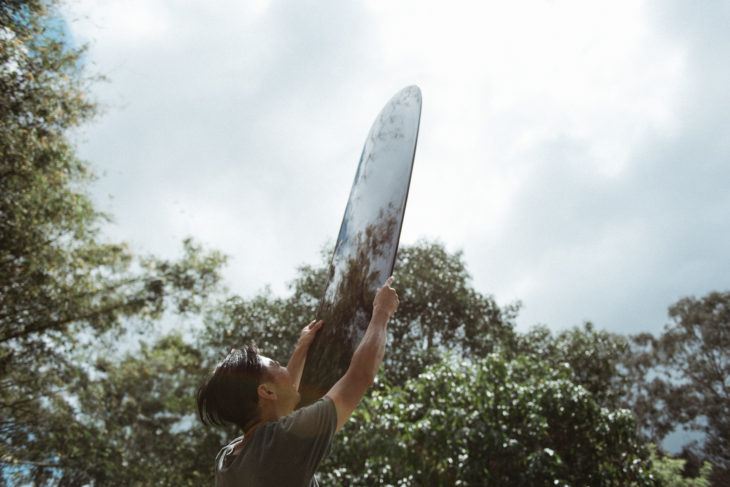 Takuya Tsutsumi

Managing Director, Tsutsumi Asakichi Urushi Co. Ltd. Co-representative of Perspective
Born in 1978. After graduating from the School of Agriculture, Hokkaido University, he joined the family business in 2004. His family business is one of a few lacquer refineries in Japan, providing refined sap of the lacquer tree (urushi) that meets specific needs of traditional crafts and restoration of cultural property. As he works between the "lacquer scraper (urushikaki)" who grows and collects lacquer in mountains and the "lacquerer (nurishi)" who applies lacquer to products, he feels a sense of crisis for Japanese lacquer, wit the reduction in demand and production. He started "Urushi no Ippo" as an initiative to pass down the lifestyle to future generations, by offering new encounters with Japanese lacquer through innovative combinations such as "surfboard x lacquer", "BMX x lacquer" and "skateboard x lacquer". In June 2019, he established Perspective to pass down the value of Japanese lacquer as a sustainable natural material that has been used in Japan for 10,000 years to the next era by pursuing the possibility of lacquer beyond tradition and conducting activities to expand planting of lacquer trees. He also works on "Kogei no Mori (the forest of craftwork)" focusing on a cycle of craftwork connecting "planting" "making" and "using".
Recommended Events
おすすめのイベント